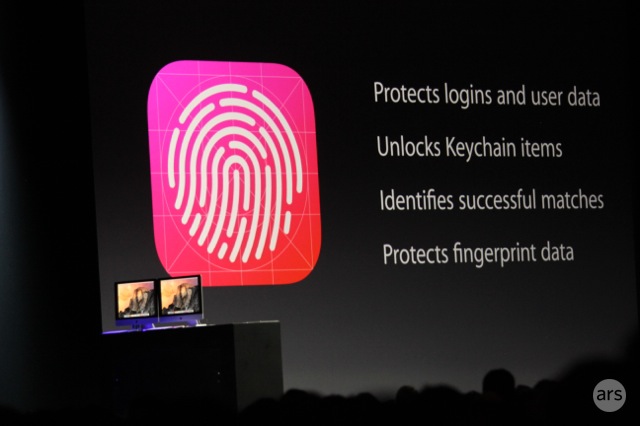 A Virginia Circuit Court judge ruled on Thursday that a person does not need to provide a passcode to unlock their phone for the police. The court also ruled that demanding a suspect to provide a fingerprint to unlock a phone would be constitutional.
The ruling calls into question the privacy of some iPhone 5S, 6, and 6 Plus users who have models equipped with TouchID, the fingerprint sensor that allows the user-and ideally only the user-to unlock the phone. It is possible for users to turn TouchID unlocking off and simply use a passcode, and Apple has provided certain extra protections to prevent TouchID privacy issues-requiring the entry of a passcode if the phone hasn't been used in 48 hours, for example. But if a suspect simply uses TouchID to open their phone, police could have a window to take advantage of that when apprehending them.
The case in question this week involved a man named David Baust, who was charged in February with trying to strangle his girlfriend. The Virginian Pilot reports that Baust's phone might contain video of the conflict but that his phone was locked with a passcode. Baust's attorney argued that passcodes are protected by the Fifth Amendment.